EDICO Printware, Hardware, Netzwerktechnik e.K.
EDICO Printware, Hardware, Netzwerktechnik e.K.
Wallensteinstr. 4
90439 Nürnberg
Bayern
Kontaktperson
Nina Kazungu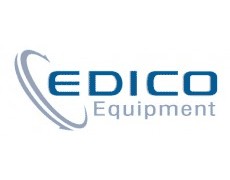 Kategorie
IT-Hardware und Zubehör
Keywords
Keine Keywords vorhanden
Beschreibung des Unternehmens
The EDICO EQUIPMENT is a trading company located in Nuremberg/Germany and was founded in 1994. Initially it was specialized on the sales and the distribution of printer supplies, printer hardware, data storage media and other office supplies. Currently, our services also include technical support for national customers, such as PC- and printer maintenance. It turned out to be most efficient to base our distributional activities on B2B Tele-Sales.

Operating on the German market for 18 years, we established ourselves as one of the leading trading companies in this branch. Our success has been perceived by the industry, as well as by the customers - not only are we one of very few HP Select-Partners, as well as an authorized Lexmark-Dealer, Epson On Top-Partner and one of the leading Pelikan Hardcopy and KMP distributors. We also have exclusive and long term partnerships in the private and public sector.